Colonial Press Is Committed to Reducing Our Printing Carbon Footprint
Colonial Press International provides prepress, sheetfed, and web offset printing, bindery, mailing, and distribution services to our clients. This requires the commitment of everyone working within Colonial Press to manufacture our products safely, protecting our health, and preserving the environment.
Colonial Press has long encompassed an environmental policy in all its printing procedures and is a proud supporter of Responsible Forest Management.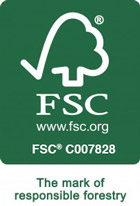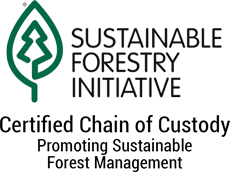 Environmental Investments Over the Last Three Years
Engaged environmental engineers to provide an energy baseline audit.
Installation of a reverse osmosis water facility to internally generate our own fountain solutions and distilled water for use in the facility.
Decommissioning of all Freon throughout the facility, replaced with single chilling unit.
Upgraded our pollution control systems to obtaining 98.8% clean air discharge.
Implementation of an integrated waste recovery system to recover and recycle all waste paper in our manufacturing processes.
Acquisition of two new 200hp compressor with Variable Speed Drive providing an annual electrical savings of 15%
Upgraded transformers to reduce energy usage 15%
Stewardship in Action
We use web and sheet-fed inks containing established minimum standards for vegetable oil content.
The majority of our house paper are FSC and/or SFI Certified.
We provide a comprehensive selection of Certified and Post-Consumer Waste PCW papers.
We maintain FSC and SFI chain of custody certifications.
We adhere to all Federal, State and Local government regulations.
Energy efficiency programs reduce our electrical consumption
Colonial Press bales and recycles almost all white and printed waste paper.
The majority of chemicals used in our manufacturing processes are free from VOC's and are, biodegradable and recyclable.